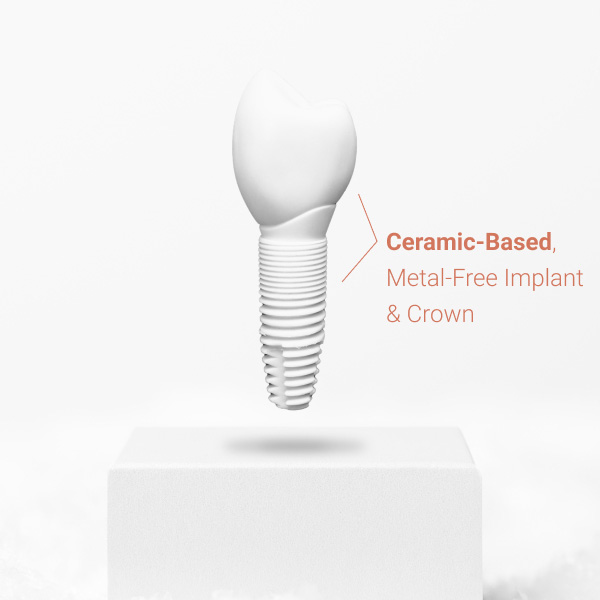 You can feel proud to show off your new smile because you have regained the closest thing to the look, feel, and function of your natural teeth. In fact, zirconia dental implants are even stronger than your natural teeth.
You can enjoy the way other people respond to your new smile. Studies have shown that 88% of people remember someone with a beautiful smile: Nice, toothy smiles get better service, better treatment, and more respect.
Because you can now chew properly, you can enjoy all the foods that used to be too difficult to eat. You can finally bite into that crisp apple, or enjoy a hard pretzel.
You can feel confident that your new teeth won't loosen or move. Dentures are known to slide around.
You can speak more freely and confidently without fearing that your dentures will fall out ─ An extreme embarrassment avoided.
No more gooey adhesives or having to remember to place your dentures in a cleaning solution at night. These tasks are well worth forgetting about because they will no longer be needed.
No more irritated or painful gums. Chewing your food can be quite hard on your gums with or without dentures.
You can help stop the loss of more teeth because you now have teeth that will support each other.
Best of all, you can stop the progressive bone loss and shrinking of your jawbone because your implants will mimic the roots of your natural teeth. This is, by far, the greatest advantage of zirconia dental
And you can expect these benefits to last a long time because dental implants have a clinically proven success rate of over 97% – almost twice the success rate of a fixed bridge.