RESTORE YOUR SMILE
At Julian Center for Dental Implants, we understand that living with missing teeth can have an impact on the beauty of your smile, your self-esteem, and overall well-being.
Dr. Sambataro uses metal-free, all-ceramic dental implants to replace one or more missing teeth. They're custom-made to seamlessly blend in with your surrounding smile for a natural-looking appearance. Our zirconia dental implants are surgically implanted and then attach themselves to your jawbone for a secure hold, so they'll never come out or slide around your mouth. This incredible tooth replacement solution is safe, effective, and allows you to live your life without restrictions.
SINGLE TOOTH REPLACEMENT
If you're missing a single tooth, we can permanently replace it with a dental implant while restoring the look and feel of your smile. Dental implants are secured directly into your jawbone for unmatched comfort and superior chewing ability.
Zirconia dental implants offer a number of advantages when compared to metal-based titanium implants. Our metal-free implants are crafted to appear completely white, eliminating the dark shadow that's caused by titanium implant fixtures.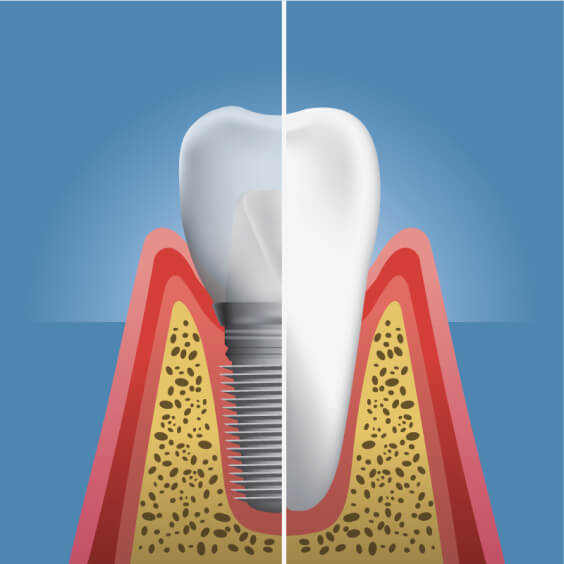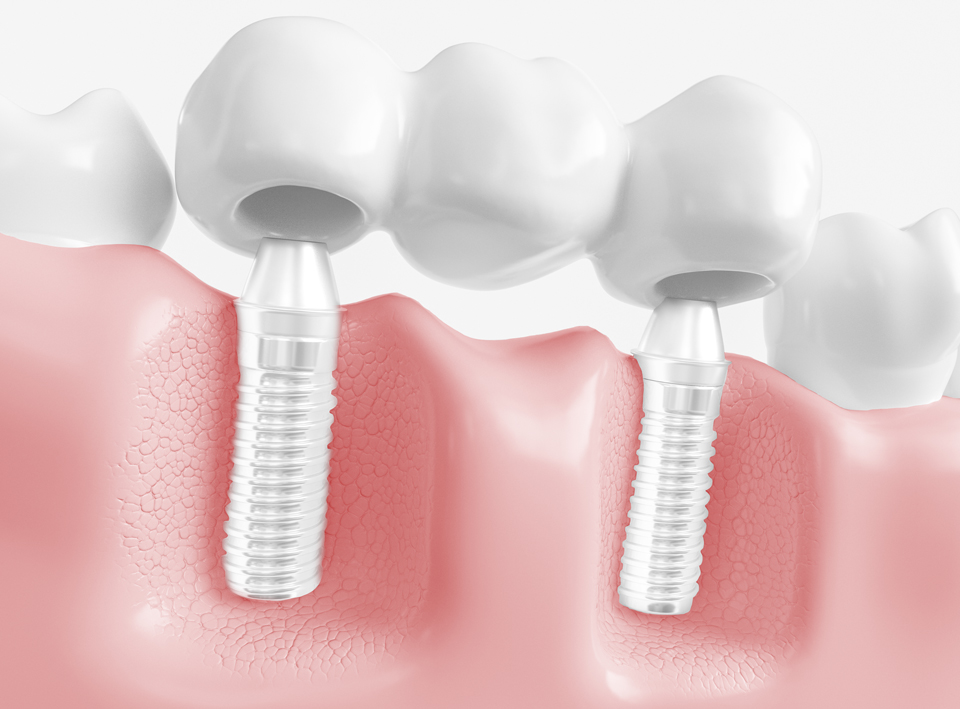 MULTIPLE TEETH REPLACEMENT
For patients looking to replace multiple teeth, an implant-supported bridge is a stable and effective way to restore your smile. Implant-supported bridges are anchored directly to the jaw with one or more zirconia implants. In this arrangement, the implant-supported bridge doesn't have to rely on the surrounding teeth for support. This tooth replacement provides greater comfort than traditional dental bridges and will have you smiling with confidence again.
FULL-ARCH REPLACEMENT
If you're looking to replace an entire arch of teeth, top or bottom, we can provide you with a full arch restoration. A full arch replacement is an entire row of dental implants that are secured to your jaw by about four to six implant fixtures. Our zirconia dental implants will provide you with a life-long restoration that looks, feels, and functions just like your natural teeth.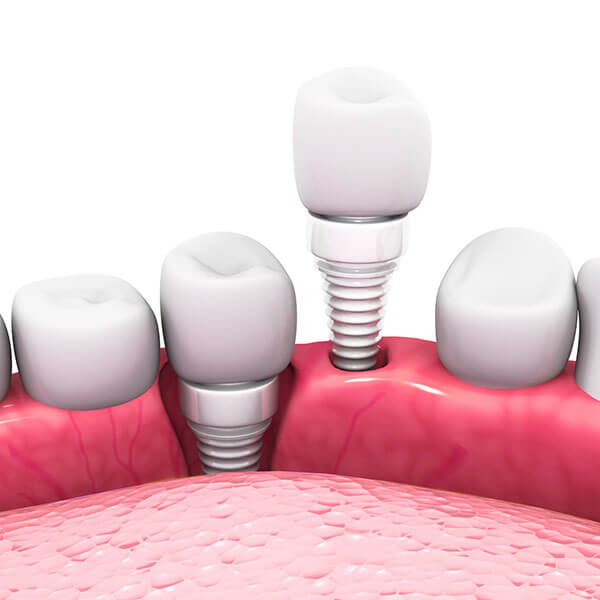 FREQUENTLY ASKED QUESTIONS
What's the difference between titanium and zirconia dental implants?
Traditionally, dental implants are made of titanium. Our zirconia implants are made out of ceramic, providing patients with the durability of traditional dental implants and many other biocompatibility advantages
Unlike titanium, zirconia dental implants can't be affected by chemical reactions and won't be damaged by water. It's also a great alternative for those who have metal allergies.
How long do zirconia dental implants last?
Your zirconia dental implants can last for a lifetime with proper maintenance. In order to ensure its longevity, these are the instructions you should follow:
Brush your teeth twice a day

Use a soft-bristled toothbrush

Use a non-abrasive toothpaste

Floss daily

Visit Dr. Sambataro twice a year for regular checkups and cleanings
How do I know which dental implant solution is right for me?
The right implant solution for you will depend on your unique case. There are several factors we take into consideration when developing a personalized treatment solution for you such as:
The amount of missing teeth that need replacing

Jawbone density

Gum health
Schedule a consultation today with Dr. Sambataro at our Ellicott City office by calling (410) 505-4764 to find out more about our dental implant solutions.
START YOUR IMPLANT JOURNEY TODAY
At Julian Center for Dental Implants, we provide holistic dental implant solutions to replace any number of missing teeth and bring your smile back to life. To schedule a consultation with Dr. Sambataro, call our Ellicott City dental office at (410) 964-3118 and we'll get back to you soon.