OUR HOLISTIC APPROACH TO DENTAL IMPLANTS
At Julian Center for Dental Implants, we believe that there's an intimate relationship between the mouth and the body. That's why we established a practice centered on using a holistic approach to dental care. We focus on how oral problems affect all aspects of your health to provide whole-body health and longevity.
We offer zirconia dental implants to replace any number of missing teeth. Our metal-free implants are custom-made specifically for you, ensuring they look and feel just like your natural teeth.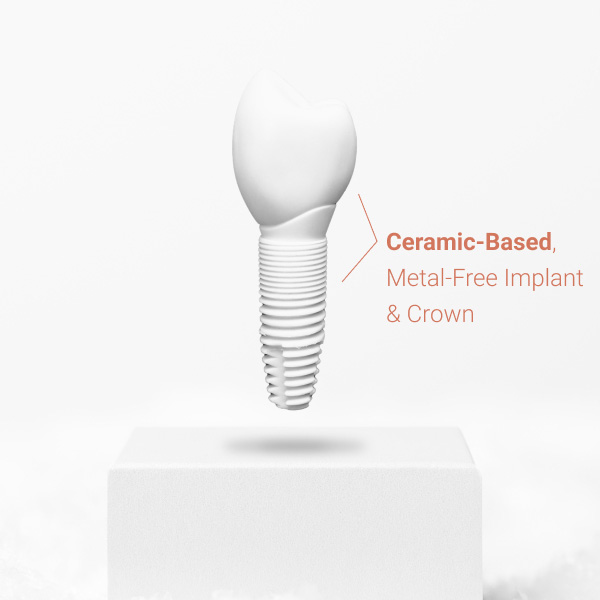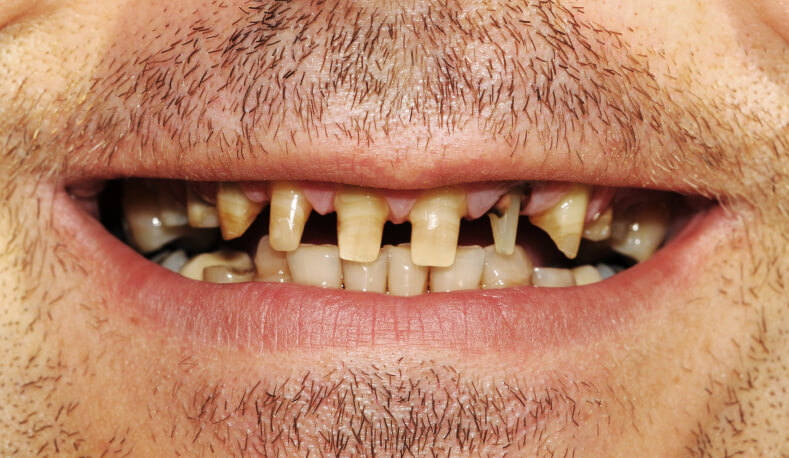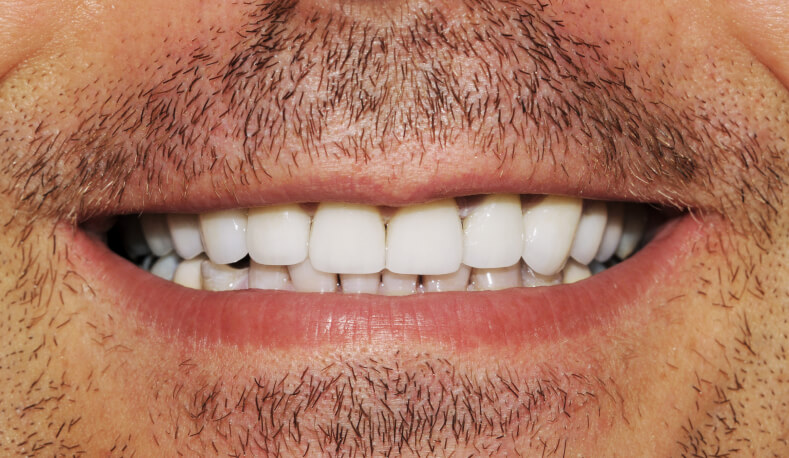 OUR CUSTOM DENTAL IMPLANT SOLUTIONS
Zirconia dental implants from Dr. Sambataro are safe, effective, and metal-free. Don't let your smile hold you back any longer! Our extraordinary dental team at Julian Center for Dental Implants will provide you with the solution for missing teeth you've been looking for.
QUALITY CARE YOU CAN COUNT ON
Dr. Eugene Sambataro and our Ellicott City dental team have what it takes to restore and maintain your smile for years to come. If you're looking for metal-free dental implants with quality care and comfort, look no further than Julian Center for Dental Implants. When you visit us for dental implants, you can expect the following:
Advanced implant technology
Metal-free dental implant solutions
An experienced team of professionals
A caring and comfortable environment
MEET DR. EUGENE SAMBATARO, DDS
Dr. Eugene Sambataro has been providing his patients with comprehensive dental care for over 40 years. Honoring his father, Julian, B.Sambataro, Dr. Sambataro named his practice after him as a reminder of where his inspiration came from.
Since graduating from the University of Maryland School of Dentistry, Dr. Sambataro has completed more than 40 years of experience and extensive knowledge in various areas of dentistry. He has since made a name for himself through biological dentistry. Dr. Sambataro is recognized as a member of multiple major dentistry organizations including the International Academy of Oral Medicine and Toxicology, and the International Dental Implant Association.
As a holistic dentist, Dr. Sambataro believes in an understanding of the interconnectedness of oral and whole-body health. He focuses on healing the mind, body, and spirit while providing treatment for sleep-disordered issues, such as sleep apnea.
Barbara Frangou

For a good week I was dealing with toothache and inflamed gums, plus I lost part of my cavity from a tooth on the opposite side. Fearful that I had an abscess I finally called the Julian Center. On arrival my temperature was taken and once cleared was whisked in…
-Susan Anders

Just had the most comprehensive initial dentist appointment of my life today at The Julian Center. Go back next week for follow up to go over all of the pictures, x-rays, ultrasounds, etc. and discuss treatment for underlying chronic infection caused by past root canals and improper amalgam filling removal.…
-Ellen Turner

Julien Center has a really friendly, caring staff. They do a really thorough evaluation and have state of the art equipment. They have methods that don't hurt as bad as other dentists, like the bite wings are padded, and I have a really sensitive gag reflex, but they used a…
FREQUENTLY ASKED QUESTIONS
How do I schedule an appointment?
To schedule an appointment with Dr. Sambataro, give us a call at our Ellicott City practice at (410) 505-4764 and ask to speak with a member of our team. You can also fill out our convenient online contact form and we'll get back to you as soon as possible.
How often should I visit the dentist?
Ensuring you visit your dentist once every six months or twice a year is essential to your oral health. These visits allow us to make sure your teeth remain healthy and clear of harmful bacteria. We'll also monitor your oral health to make sure you're not at risk for any serious oral conditions.
Some patients may need to visit our practice more frequently due to an increased risk of developing oral complications. If you fall under this category, Dr. Sambataro will work with you to improve the condition of your oral health.
How will I know if I need dental implants?
A dental implant is not the only solution for a missing tooth. However, it is a healthy, easy, and permanent solution. The best way to determine whether or not you're a good candidate for dental implants is to schedule a consultation with our team.
What are some benefits of dental implants?
Dental implants have numerous benefits, ranging from cosmetic to health benefits. They'll give you more confidence in your smile, replace missing teeth to allow for easier chewing and talking, and help your jaw bone stay healthy and strong. Our patients report an extremely high satisfaction rate.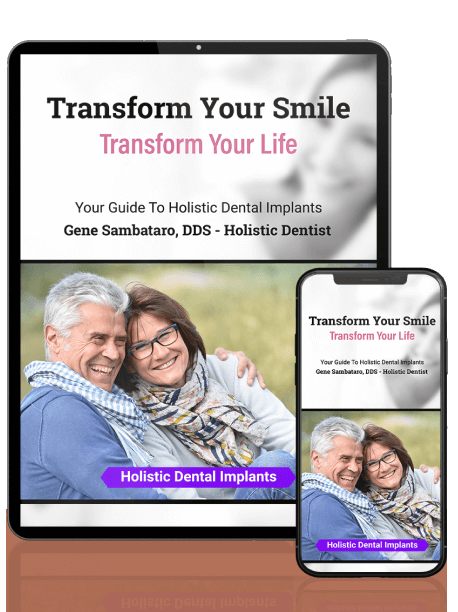 DOWNLOAD OUR E-BOOK TODAY!
To get your confidence back and a lifetime of healthy and attractive smiles, click the button below to get your free Guide to Holistic Dental Implants!
EXPLORE THE DIFFERENCE AT JULIAN CENTER FOR DENTAL IMPLANTS
At Julian Center for Dental Implants, we offer more than just a solution for dental problems. Along with enhancing your oral health, our holistic treatments focus on all aspects of your health to provide whole-body health and longevity. To schedule a consultation with Dr. Sambataro and see what sets our practice apart from the rest, call us at (410) 505-4764.